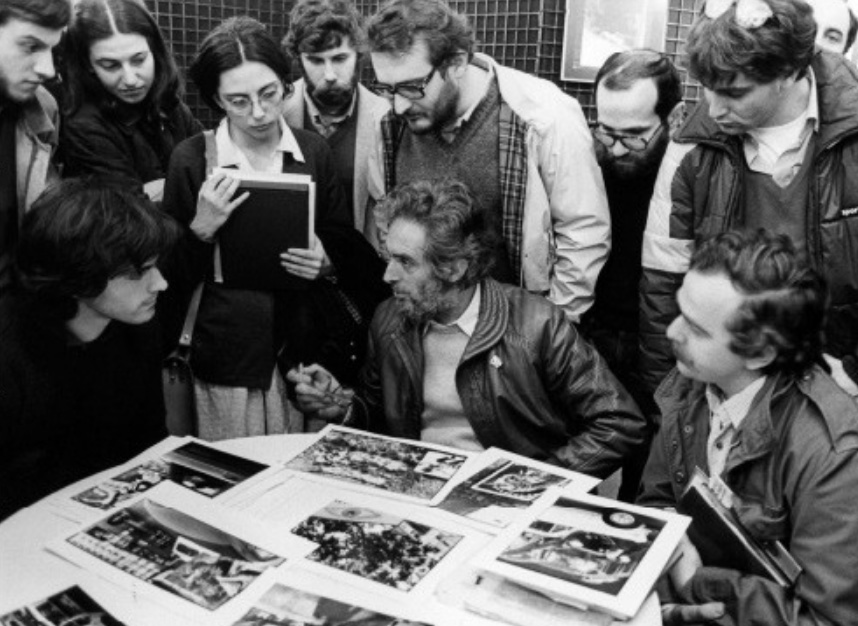 Mimmo Jodice, 1977, Sicof, Milano. From: 
www.mimmojodice.it/biografia/
Milanese by adoption, Paola Di Bello was born in Naples. Artist, photographer and video maker, she trained in the studio of her father Bruno, one of the italian artist who in the 70s started to make a radical use of photography. She is Lecturer in Photography since 2006 and currently she is Head of the Department of New Technology at the Brera Academy of Fine Arts. Her research is committed to exploring the socio-political problems of the contemporary city. She shows the potential for change in reality through a practice that brings together the global dimension and local life. By entering into situations of everyday life, often characterised by profound human unease, her work determines a shift in the point of view. Her work is focused on the very act of photographing, understood as the eye's grasping power in relation to the context. The resulting overturning of vision creates a disorientation that unhinges our preconceptions and views of things. Her artistic research well represents the trajectories that European photography has taken in the last thirty years. Over the years she has carried out photographic campaigns on the margins of urban centres, from the favelas of South America to Roma communities, travelling to Italy, New York, Baghdad and Japan. Recurring subjects are urban transformations, abandoned objects, micro-situations of illegality, re-appropriation of urban spaces, multi-ethnic communities and people on the margins of society. Her work has been exhibited on Daegu Photo Biennial, South Korea 2014; the X Lyon Biennial 2009 and at the 50th Biennale Internazionale d'Arte di Venezia 2003.Paola Di Bello lives and works in Milan.